A new approach to Better Bones
Dr. Susan E. Brown, PhD has devoted her career to exploring promising nutritional and lifestyle bone-building therapies, educating the public about these therapies, as well as working one-on-one with patients from around the world. Osteoporosis is not inevitable, and it is never too late to support and rebuild bones naturally.
Better Bones Academy — Watch & Learn
Can you devote 90 minutes to understanding your case and laying out your natural program? All of our courses are designed to help you understand and go step-by-step through our Better Bones, Better Body® Program.
Courses
Course 1 — 10 Drug-Free Action Steps to Build Bone Naturally (Click image to start course)
Download the free course manual
Course 2 — 9 Facts Your Doctor Never Told You About Osteopenia (Click image to start course)
Download the free course manual
Course 3 — How To Understand Your Bone Density Test $35.00 (Register Here)
Course 4 — Alkaline Diet for Osteoporosis (Coming Soon) $99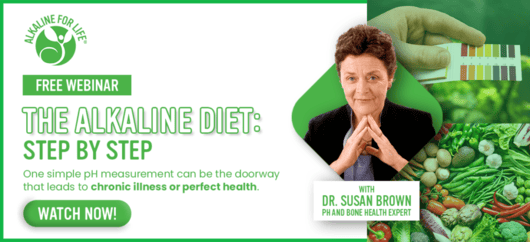 Course 5 — Proving You CAN Build Bone with Exercise (Click image to start)
Course 6 —
Osteoporosis Lab Tests You Need
Short Video Topics
Stay informed with little time! Watch short bone health videos from Dr. Susan Brown
Subscribe to Better Bones YouTube Channel

Misconceptions of the #alkalinediet! Confused by which foods are #acid vs #alkaline?
What's the connection between #omega3 and #longevity? #fattyacids #livelonger #drsusanbrown
Never heard of #choline ? The #essentialnutrient you might be missing! #brainfog
#Choline is one of the #essentialnutrients that plays a major role in #brainfunction
The immune boosting power of #quercetin + #zinc paired together!#immunesupport #immunityboost
Struggling to #focus? Try these 4 #nutrients! #omega3 #brainfood #brainfog #drsusanbrown
Sinus headaches got you down? Try these three simple solutions for natural relief! 🤧 #allergies
#CTscans and #xrays can emit #radiation - protect yourself with these 4 nutrients! 😎
How Dr. Brown Protects Her BRAIN From ALZHEIMER'S
Is your #alkalinediet working? Find out with this test you can take at home! #ph #alkalinetips
Increase #magnesium uptake with #choline!
Can #vitamind lower the risk of #autoimmunedisease ?
Did you know that 80% of immune reactions are delayed food #allergies? 😳
Find out if you are currently losing bone with an #NTX test! #osteoporosis #boneloss
Did you know #earlymenopause can put you at a greater risk for developing #osteoporosis?

Interested in learning more? Watch valuable videos on Dr. Brown's YouTube channel discussing bone health in the key areas that affect our lives, at every stage.
.
I'm Dr. Susan Brown. I am a clinical nutritionist, medical anthropologist, writer, and motivational speaker. Learn my time-tested 6 step natural approach to bone health in my online workshops. I look forward to helping you build strong bones for life!