A new approach to Better Bones
Dr. Susan E. Brown, PhD has devoted her career to exploring promising nutritional and lifestyle bone-building therapies, educating the public about these therapies, as well as working one-on-one with patients from around the world. Osteoporosis is not inevitable, and it is never too late to support and rebuild bones naturally.
Better Bones Academy — Watch & Learn
Can you devote 90 minutes to understanding your case and laying out your natural program? All of our courses are designed to help you understand and go step-by-step through our Better Bones, Better Body® Program.
Courses
Course 1 — 10 Drug-Free Action Steps to Build Bone Naturally (Click image to start course)
Download the free course manual
Course 2 — 9 Facts Your Doctor Never Told You About Osteopenia (Click image to start course)
Download the free course manual
Course 3 — How To Understand Your Bone Density Test (Click image to start course)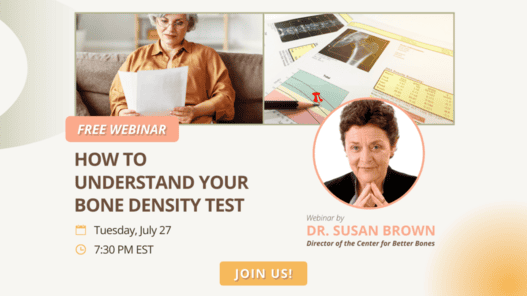 Course 4 — Alkaline Diet for Osteoporosis (Click image to start course)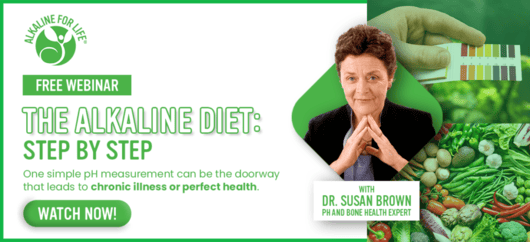 Course 5 — Proving You CAN Build Bone with Exercise (Click image to start)
Short Video Topics
Stay informed with little time! Watch short bone health videos from Dr. Susan Brown
Subscribe to Better Bones YouTube Channel

Dr. Brown's 2022 Calendar is LIVE! TAKE CHARGE of your BONE HEALTH with one of Dr. Brown's programs!
Join Dr. Brown's INSPIRING & EMPOWERING Better Bones Solution Online Workshop!
TOP TIPS For Taking NUTRIENT SUPPLEMENTS
BONE LOSS After Stopping BONE DRUGS
HEREDITARY OSTEOPOROSIS and The BETTER BONES Program
EXERCISES At Home To STRENGTHEN BONE
EXCLUSIVE FREE WEBINAR Showing that Exercise CAN Build Bone!
Is COFFEE Detrimental to an ALKALINE DIET?
The Omega-3 Fat + Viral Infection Link
VITAMIN D + VITAMIN K Taken TOGETHER?
NUTRIENT ABSORPTION And HOW To Tell
GRAIN INTAKE as a MAGNESIUM Source?
REVERSE JAW BONE LOSS With These TOP TIPS!
Is MAGNESIUM OIL a Good Source of MAGNESIUM?
Do NUTRIENTS COMPETE For ABSORPTION?

Interested in learning more? Watch valuable videos on Dr. Brown's YouTube channel discussing bone health in the key areas that affect our lives, at every stage.
..
I'm Dr. Susan Brown. I am a clinical nutritionist, medical anthropologist, writer, and speaker. Join my next free course How To Understand Your Bone Density Test